AstroMatrix 78 Card Tarot Deck
KEY FEATURES
In-Depth Readings Powered by Astromatrix App
Scannable Cards with Complex & Comprehensible Readings
Save, Journal & Learn with Every Reading
Classic Tarot Symbolism Enhanced by Astrology
Two-piece Box with Standard Size & Sturdy Matte Cards
Easy to Shuffle with Resilient Edges & Durable Ink
Limited Edition Run
THE DECK
This Tarot deck combines a variety of different style tarot decks derived from original tarot card illustrations while still recognizing & representing classic tarot symbolism.
SCANNABLE QR CODES
Each card comes with a unique QR code that can be scanned for in-depth readings in the Astromatrix App.
SAVE & JOURNAL EVERY READING
Save, journal & reference every reading uploaded to the app for a continuous learning experience – past, present & future.
TWO-PIECE BOX WITH STURDY  CARDS
Every deck comes with a strong two-piece box & is printed on resilient cards with durable ink.
THE ART
Every card features evocative colors, deep symbolism & traditional composition to provide an easy-to-read deck saturated in classical tarot tradition.
MODERN TAROT READINGS
Every card explores traditional card meanings whilst diving into the intrinsic connection between tarot, astrology & spirituality.
ORDER DETAILS
This deck provides no booklet however each card has a special and unique QR code feature on the back of each card. These codes open up the app or website with extensive information about each individual card.
We also have the entire catalog of descriptions in the learn section of the app and also on our website at
SHIPPING & RETURNS
Orders inside USA take around 4 – 8 business days for delivery.
Orders outside USA is subject to an additional postage fee and takes 2-6 weeks for delivery.
Please send us an separate message if your shipping address is different to your address on your paypal account.
 $34.95 with FREE shipping in USA
Shipping calculated at checkout to other worldwide locations.
See Refund Policy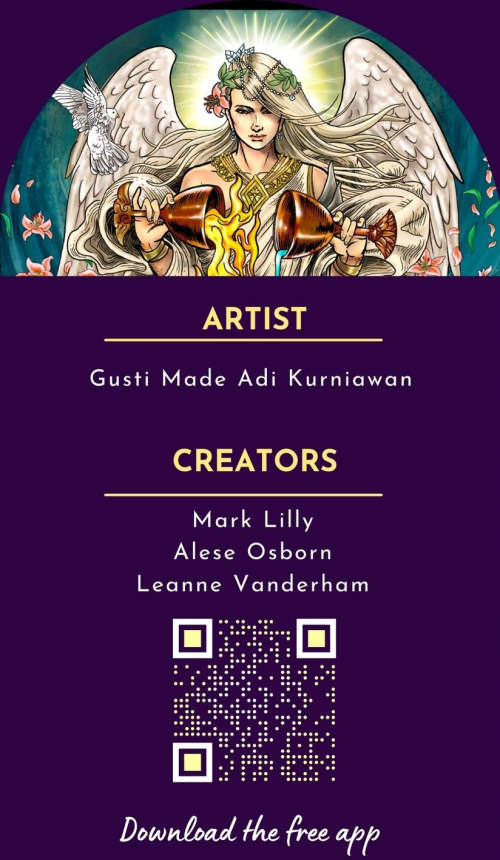 Help us get the word out and share this page